VISIT AUSTRIA NEWSLETTER
Discover the best of Austria now!
Austria - Jam-packed with culture and delicious fare, majestic Alps and beautiful valleys, cosmopolitan cities and quaint historical villages, a holiday in one of Europe's most outstanding countries should feature top of your list.
Whether you're planning a weekend retreat or month-long getaway, bursting to find out about the latest winter ski resorts or best summer outdoor pursuits, searching for some accommodation pointers or magical seasonal tips, the Holidays in Austria newsletter is an invaluable resource.
It's never too early to start thinking about your next holiday, so sign up to the Holidays in Austria newsletter to get updates delivered to your inbox every month:
Insider tips
Competitions
Exciting articles and videos
Holiday offers
Favourite Austrian recipes
Events
And much more
Slide into the holiday mood and sign up to the Holidays in Austria newsletter now
SORRY, THIS NEWSLETTER IS NO LONGER AVAILABLE THROUGH THIS WEBSITE.
The Visual History of Visit Austria Newsletter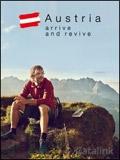 14 June, 2017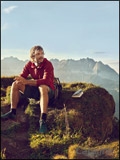 11 April, 2017
13 April, 2015

21 May, 2014