VISIT IRONBRIDGE & TELFORD NEWSLETTER
Welcome to Ironbridge and Telford – UK Day trips for every season
Couples looking for a rewarding weekend adventure and families looking for all weather entertainment and activities will not be disappointed when they visit Ironbridge and Telford.
World famous and fastest growing... Ironbridge & Telford combines the best of both worlds. From sprawling countryside walks with boundless heritage at the Ironbridge World Heritage site, to Central Telford' ultra modern Southwater leisure complex and stunning 400 acre town park.
Ironbridge & Telford offer year–round events, timeless attractions and countryside perfect for picnics. A jam packed programme of activities, events and festivals await those who visit.
Sign up to the Ironbridge & Telford eNewsletter for news and savings on an events list to be excited about...

For those planning an overnight retreat, or day trip make sure you include Ironbridge & Telford on your UK bucket list – the birthplace of the industrial revolution and fastest growing town in the West Midlands awaits you.
SORRY, THIS NEWSLETTER IS NO LONGER AVAILABLE THROUGH THIS WEBSITE.
The Visual History of Visit Ironbridge & Telford Newsletter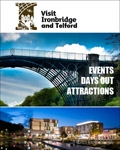 06 August, 2015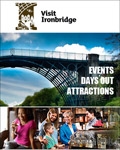 03 August, 2015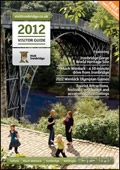 04 July, 2012