VISIT NOTTINGHAMSHIRE
IN NOTTS THEY LOVE TO SHOW YOU THE SIGHTS
Explore their friendly county, and create new memories as you discover their rich tapestry of legends, outdoor adventures, local life, culture and sport.
Discover infamous legends, from Robin Hood to literary heroes such as Lord Byron and D.H. Lawrence, and create your own legendary tales inspired by fresh country air, friendly people and exciting events in the county of Nottinghamshire.
Escape with a city break in their buzzing capital Nottingham, and soak up the culture of our creative theatres, art galleries and attractions, and exceptional nightlife and shopping. Enjoy the convenience of a quality city centre hotel, perfect as a base for your Nottingham adventure.
Order or download the Visit Nottinghamshire brochure now for a UK visit that's perfect all year round.
SORRY, THIS IS NO LONGER AVAILABLE THROUGH THIS WEBSITE.
The Visual History of Visit Nottinghamshire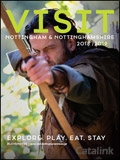 16 March, 2018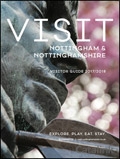 28 March, 2017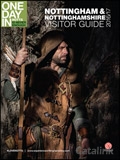 16 March, 2016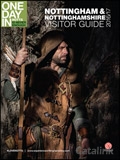 16 March, 2016