WHICH? GROW YOUR OWN VEG FRUIT AND HERBS CATALOGUE
Grow your own Veg, Fruit and Herbs
As a consumer champion, their campaigns work to make your lives fairer, their advice helps you make informed decisions and their services and products put your needs first to bring you better value.
Whether you're new to growing your own vegetables, have some experience, or just want to find out more, they hope you find this guide useful.
In this guide, they've picked some of the easiest and most popular vegetables, fruits and herbs to grow - many of them suitable for containers. Over the years, their experts have tested everything from growing potatoes in pots to finding the tastiest strawberries, and because this guide is from Which?, it's full of clear, no–nonsense advice!
To get your copy call 0800 533 090 and quote VEG504F
Opening times of call centres are 8.00 – 20.00 Monday to Friday and 9.00 – 13.00 on Saturday
SORRY, THIS CATALOGUE IS NO LONGER AVAILABLE THROUGH THIS WEBSITE.
The Visual History of Which? Grow your own Veg Fruit and Herbs Catalogue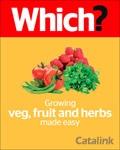 20 July, 2015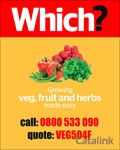 20 July, 2015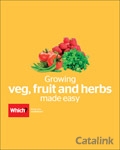 18 June, 2015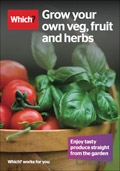 17 October, 2014