YUMI WOMENS CLOTHING NEWSLETTER
Women's fashion - for the quirky & confident type!
Yumi bring you a range of beautiful women's clothing with a retro twist! If you love fashion with a difference then this is the place for you. Sign up to their newsletter to discover their gorgeous selection today!
Priding themselves on adding fun, colour and a touch of quirkiness to your life, you can discover a huge range of unique fashion pieces that you'll be sure to fall in love with.
From stylish jumpsuits, bold skirts and fitted denim to lace dresses, plush jackets and so much more, their range of women's clothing is next to none. Sign up to find your fit today!
Add a touch of flare and explore their range of accessories and homeware - with a selection of sunglasses, bags, purses, candles, books, lunch boxes and more. You can make your home a place where your uniqueness really shines through.
With a continued dedication to prints and drawing inspiration from flowers to owls, Yumi love to express their distinctive personality. Their designs are beautiful and bold, from 70's bold prints and winter florals to animal designs and more.
They're on a mission to bring unique style to everyone's wardrobe, so get involved today!
Sign up to the Yumi newsletter today for exclusive updates, deals and fashion tips on the most unique and beautiful clothing around!
SORRY, THIS NEWSLETTER IS NO LONGER AVAILABLE THROUGH THIS WEBSITE.
The Visual History of Yumi Womens Clothing Newsletter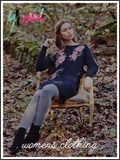 09 October, 2017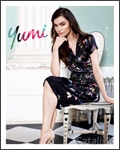 11 December, 2015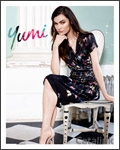 11 December, 2015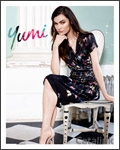 11 December, 2015