To sign up to the Zenith Ski Holidays Newsletter, simply click the Request Newsletter button below and you will receive amazing special offers, discounts and access to secret sales.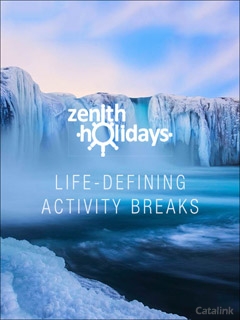 Affordable Skiing and Snowboarding Holidays in Europe
Perfect for snow lovers, Zenith Holidays are experts in crafting unforgettable skiing and snowboarding holidays throughout Europe. Sign up to the newsletter today to get the latest holiday itineraries and package offers!
Experience the ultimate ski holiday in Austria where you can take the kids for an active holiday they'll adore. With wonderfully equipped chalets featuring saunas and jacuzzis, there's something for everyone to enjoy.
Head to the Dolomites in Italy for a glorious backdrop for your skiing, the Italian resorts provided by Zenith Holidays are very popular and equally stylish!
Treat the family to a week on the slopes in Switzerland, there's towering peaks and wonderful offering of local villages where you can explore the local culture.
With hand-picked catered chalets and lodges you can cosy up around the fire after a satisfying day on the slopes.
Sign up to the Zenith Ski Holidays newsletter now for incredible activity holidays!