1000 MILE SPORTSWEAR NEWSLETTER
Innovative performance and technical socks
1000 Mile Sportswear develop sports gear that makes a difference. Their revolutionary technology brings you technical socks for running, walking, cycling and foot health. Sign up to their newsletter today to discover all they can offer you!
Their revolutionary socks provide you with ultimate comfort during your workout. It's a sock within a sock! The inner layer stays with your foot whilst the outer layer moves with your shoe. No friction, no blisters! Give yourself the chance to be the best and keep your feet dry, cool and comfortable with every workout.
1000 Mile Sportswear know the sacrifices and journeys you go through to achieve those dreams. Whether it's a new PB or that first 5K their team are available to help you reach your goals. If you need help in choosing the right products, don't hesitate to get in touch with the experts today.
With over 60 styles of socks, covering activities from hiking and running to skiing and foot health, you'll be sure to find something perfect for you when you sign up to their newsletter today!
Soft, light and surprisingly strong, find breathable, stylish designs with 1000 Mile Sportswear. Give your feet the support and care they deserve!
Sign up to the 1000 Mile Sportswear newsletter today to explore their incredible range of performance socks and receive member only updates and deals direct to your inbox!
SORRY, THIS NEWSLETTER IS NO LONGER AVAILABLE
Front Cover Images of 1000 Mile Sportswear Newsletter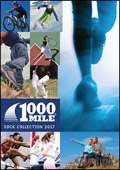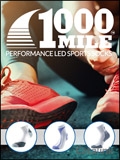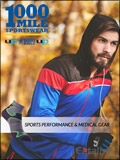 VIEW ARCHIVED NEWSLETTERS