ABSOLUTELY SNOW
Owned and operated by an enthusiastic group of specialist skiers and snowboarders, Absolutely Snow have discovered some of the best European resorts available and crafted a sweeping collection of locations and packages that will indulge any enthusiast regardless of expertise.

Make sure you make the most of their extensive choice of resorts which include varied locations across France, Andorra, Norway and Bulgaria and choose a style of accommodation to match your tastes.

Explore the luxurious network and high snow record of Andorra's Granvilara with accommodation which includes convenient 'ski in ski out' hotels. Or perhaps challenge yourself to the famous Tignes resort in France which boasts one of the largest verticals in the world.

Whether you're a beginner or you enjoy a casual approach to skiing, Norway's renowned local atmosphere and skiing conditions are ideal for a relaxed, leisurely and non–competitive ski break. Geilo, Norway's oldest ski resort, is a fantastic way to introduce children and families to the many pleasures of skiing in a friendly yet exciting environment.

Aside from an enticing selection of resorts, chalets and hotels, Absolutely Snow's specialist level of meticulous organisation will allow you to concentrate on enjoying your time outdoors instead of worrying about the logistics of how to arrive. With flexible itineraries, expert destination knowledge and a range of packages, you can tailor a holiday to your needs and enjoy your break without any added hassle.

So to traverse the slopes in style, comfort and expertise, order your Absolutely Snow brochure now and get planning your next winter sports holiday.


SORRY, THIS BROCHURE IS NO LONGER AVAILABLE THROUGH THIS WEBSITE.
The Visual History of Absolutely Snow - Ski and Snowboard Brochure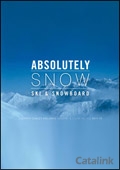 08 August, 2012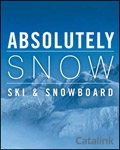 08 August, 2012