ADRIATIC HOLIDAYS NEWSLETTER
Bespoke sailing holiday specialists for the Mediterranean
With expert knowledge of their vessels and invaluable local experience, Adriatic Holidays will help you craft a holiday that puts you at the helm. Whether you want to rejuvenate in crystal clear waters, explore a historic coastline or pamper yourself with onboard luxury, this eNewsletter delivers everything you need to find out how.
Sail through Croatia, getaway to Greece, holiday in Turkey or explore Sardinia.... the choice is yours!
Choose from private trips to crewed charters
Hand-pick your yacht from a quality fleet
Enjoy limited time discounts & seasonal offers
Escape with your loved one, the coast of Croatia offers incredible backdrops and delightful weather! With numerous World Heritage Sites ashore you can get the best of Croatia from land and sea with Adriatic Holidays.
Visit Sardinia and Corsica for diverse coastlines, pristine beaches and extraordinary cliff formations. Be sure to check out the local architecture, Catalan influences have left their mark on this unique part of the world!
Discover the delights of bespoke sailing. Sign up to the Adriatic Holidays Newsletter to find out.
SORRY, THIS NEWSLETTER IS NO LONGER AVAILABLE
Front Cover Images of Adriatic Holidays Newsletter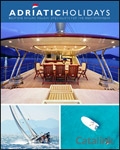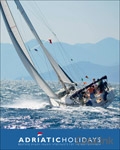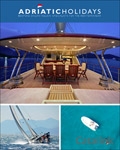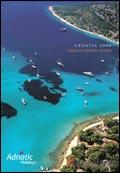 VIEW ARCHIVED NEWSLETTERS