ADVENTURE ALTERNATIVE - MOUNT ELBRUS BROCHURE
The highest peak in the Caucasus and in Europe, with an elevation of 18,481', Mt Elbrus is a fine ascent which requires basic mountaineering skills, although high altitude and unpredictable weather make for a challenging and adventurous trip. Mount Elbrus stands between the great masses of Europe and Asia, dynamic in both region and terrain. It presents both a strenuous and rewarding climb, but also includes the full experience of Russian culture, history and character.

Our journey takes us into areas which have undergone a period of great change and transformation following the break up of the USSR. The expedition begins in Moscow, the commercial and political focus of life in Russia, with optional time to visit the Red Square, the Kremlin and the Pushkin Museum of Fine Arts when you return.

The ascent of Elbrus by the normal route, is a long climb over a moderate incline that requires good acclimatization but has no technical difficulties. However, despite the apparent simplicity of this route, it can be dangerous. The altitude, variable weather, frequent violent storms and low temperature transform the ascent into a real higher altitude adventure!

Adventure Alternative has a sister organisation called Russian Adventures based in Moscow. We will look after all the bureaucratic details to ensure a problem–free trip.

Sasha Lebedev is our chief guide and interpreter. Sasha is a unique man in that his knowledge of the region, the history and the culture is unparalleled, he has even written books on such regions as the Altai Republic. His English is excellent and he is an experienced and safe guide for Mt Elbrus. Over the past years in Russia with Adventure Alternative, Sasha and Gavin Bate, Director of Adventure Alternative, have achieved a 100% safety track record on the mountain, largely due to the careful acclimatization programme which allows for several days to summit and time to work on ice axe braking procedures and familiarisation with being on the snow and ice.
SORRY, THIS BROCHURE IS NO LONGER AVAILABLE THROUGH THIS WEBSITE.
The Visual History of Adventure Alternative - Mount Elbrus Brochure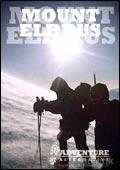 06 November, 2006