ALIE STREET FASHION NEWSLETTER
Beautiful special occasion dresses
Alie Street dresses are designed to give you confidence. Designed and Made in Britain.
Glamorous occasion wear, elegant evening gowns, beautiful wedding dresses and classically tailored day wear.
Fall in love with Alie Street bridal – elegant, timeless and endlessly romantic, these wedding dresses and bridal outfits will make your special day unforgettable.
Sign up to the Alie Street enewsletter for offers and news on glamorous dresses and beautiful women's fashion.
SORRY, THIS NEWSLETTER IS NO LONGER AVAILABLE THROUGH THIS WEBSITE.
The Visual History of Alie Street Fashion Newsletter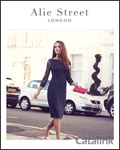 11 November, 2015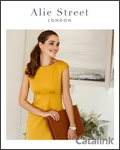 04 November, 2015