ALLANDA - INCONTINENCE PRODUCTS CATALOGUE
If you find yourself troubled by bladder weakness or incontinence, take comfort in the fact that with 6 million people affected in the UK, you are not alone. Allanda specialises in incontinence products and treatments with a vast range of options to suit each individual condition. Their sensitivity, professionalism and expertise will give you the necessary help and advice you need to ensure you find the right products for you.

Choose between products such as men, women and children's shaped pads, stretch–support and pull–up underwear, multi–purpose pads and pouch pants. With each item featuring an absorption and size guide as well as their suitability for different cases described in detail, the catalogue can help you or your loved one find the right products to help lead an active, comfortable life.

In addition to their variety of products their catalogue features extensive information on different types of bladder weakness so that you can better understand the array of conditions and confidently choose the right treatment and support.

Although bladder weakness and incontinence is an increasingly common issue, Allanda understands that for some people discretion is paramount. The catalogue features information on how to order items discreetly. Once you order, Allanda's professionalism and experience will ensure that you are guaranteed the highest quality in products and service.

For advice, support and a range of products to suit every individual situation, order your Allanda Catalogue now.

SORRY, THIS CATALOGUE IS NO LONGER AVAILABLE THROUGH THIS WEBSITE.
The Visual History of Allanda - Incontinence Products Catalogue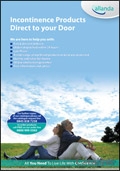 18 July, 2013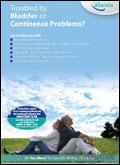 13 November, 2009