ANCESTRAL COLLECTIONS CATALOGUE
Ancestral Collections offers arrange of elegant home furnishing, personal accessories and gifts.

Founded in 1994 by Lady Victoria Leatham, each item in this superb collection has been specially selected for its quality and uniqueness, and are described by her.

Included are fine Furniture, elegant Soft Furnishings, Silvered gifts, Jewellery, Clocks, Limoges and other fine porcelain, Bronze & brass, Household items, Statues, and as the season Garden items, or Christmas decorations.
SORRY, THIS CATALOGUE IS NO LONGER AVAILABLE THROUGH THIS WEBSITE.
The Visual History of Ancestral Collections Catalogue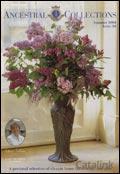 02 August, 2004
08 April, 2004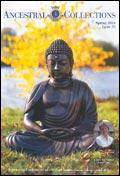 08 April, 2004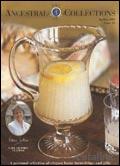 04 June, 2003