ANCIENT WORLD TOURS BROCHURE
AWT tours are accompanied by some of the most famous writers and historical TV presenters working today, many of whom have conducted archaeological work in the countries we visit. This, and our relationship with various official overseas bodies, affords us unique access to sites frequently closed to everyone else.

Our tours are designed both for those who like to travel with a group or who wish to create their own independent travel itineraries. AWT tours always have that special touch of romance and adventure for which we are justifiably famous. Many of our clients return time and again to re–live the unique travel experience offered by AWT.

Our tours are much more than holidays; they are specially crafted adventures, designed to give you unforgettable memories – whether its an introductory tour to a country or an in–depth exploration of a particular area. Our accommodation ranges from Deluxe to Desert Camp (though usually not on the same tour!).

Before each tour we provide you with valuable practical information about each country you visit – the itineraries, currency issues, health matters, dress codes, and other related subjects.

One of the best aspects of an AWT holiday is the passengers. Seeing fabulous sites in the company of other, like–minded, people in a friendly and unhurried atmosphere does create a genuine sense of shared adventure and discovery.

People of all types and ages come on our tours – singles, couples, families, the retired, students and those who are simply in search of something different – all find the AWT experience a refreshing and exciting change from 'normal' trips abroad.
SORRY, THIS BROCHURE IS NO LONGER AVAILABLE THROUGH THIS WEBSITE.
The Visual History of Ancient World Tours Brochure
01 January, 2009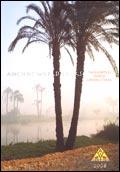 24 September, 2007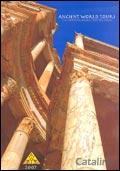 12 October, 2006