ANGELS FACE NEWSLETTER
Beautiful fashion for girls!
An endearing fashion brand made with little girls in mind; Angel's Face is the go-to brand for extra-special, magical and inspirational clothing for little princesses all around the world. Sign up to the newsletter and explore their gorgeous collection today.
Check out everything from their famous tutu skirts which come packed in beautiful hat boxes, making the ideal gift to adorable little tops, soft knitwear, party dresses, gorgeous hair accessories and so much more!
All of Angel's Face garments are designed with extra special details in mind - satin trims, super-soft lace sleeves, delicate frills, sparkly collars or dainty, gold heart charms. All which makes little girls worldwide absolutely adore their collections.
Whether you're in need of something for the yearly holiday, wedding, birthday party or simply looking for an extra special treat, you can find it all at Angel's Face.
Don't miss out any longer, sign up to the Angel's Face newsletter today and get your little girl the most beautiful and inspirational attire around!
SORRY, THIS NEWSLETTER IS NO LONGER AVAILABLE THROUGH THIS WEBSITE.
The Visual History of Angels Face Newsletter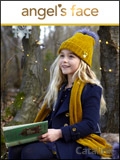 10 September, 2018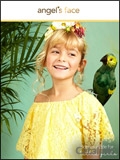 15 August, 2018