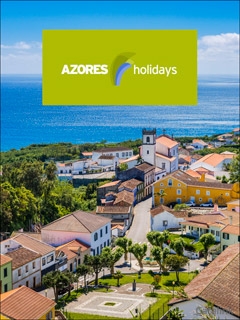 Tweet
Follow AZORES HOLIDAYS on Twitter
Azores Holidays
- 21 hours ago
The 9 Islands of the Azores has the most volcanic activity in Europe. Here you can see bubbling fumaroles, steam ve https://t.co/ss7LDJO0bS
Azores Holidays
- 1 week ago
Why not visit the beautiful Santa Barbara eco hotel for your 2023 holiday! Based on the Island of Sao Miguel known https://t.co/zzoDVljuFf
Azores Holidays
- 2 weeks ago
The 9 Islands of the Azores offer the traveller a unique and unspoilt beauty. Bathe in geothermal waters, stand ne https://t.co/KygGmiZ0sn
Azores Holidays
- 4 weeks ago
😍Experience the untouched beauty of the Azores with Azores https://t.co/csZNtvejFp. We cater for all types of holid https://t.co/FhsPMtZxVx
Azores Holidays
- 4 weeks ago
Experience the untouched beauty of the Azores with Azores https://t.co/xbAKOmWUMd. We cater for all types of holida https://t.co/v0AbcNmPLD
AZORES HOLIDAYS NEWSLETTER
To sign up to the Azores Holidays Newsletter, simply click the Request Newsletter button below and you will receive amazing special offers, discounts and access to secret sales.
Request Newsletter
Azores Discovery & Package Holidays
Azores Holidays offers a beautiful range of holidays throughout the Azores. Sign up to their newsletter today to receive member-only offers and updates direct to your inbox!
Whether you're looking for a great sightseeing holiday, walking tours or a wonderfully relaxing break, they have the perfect holiday to suit every taste.
Specialising in holiday specifically to the Azores, you'll be able to book the most incredible experience with them. Their experts know everything there is to know about the beautiful Azores Islands!
They offer holidays where you can swim with wild dolphins, experience whales in their natural habitat, enjoy deliciously fresh local food, explore the beautiful scenery and relax with the whole family on the beach.
Sign up to the Azores Holidays newsletter today to get member only offers and deals on unforgettable holidays to the Azores Islands, direct to your inbox!