BAMBOO BABY CATALOGUE
Bamboo baBy's Spring/Summer 2013 collection is now available to order. You'll find fun new organic cotton prints, super-soft bamboo/organic cotton interlock, gorgeous bamboo denim styles and luxurious bamboo knitwear. All designs inspired by sweets!

Why Bamboo?

Bamboo is the most sustainable all-natural plant fibre on earth with amazing silky softness! Bamboo fabric is organic, sustainable and super eco-friendly whilst being gorgeously soft. Feeling is believing!

At Bamboo baBy they use organic bamboo & organic cotton in their baby clothes. Bamboo has an amazing softness and hypo-allergic properties that make it ideal for babies delicate skin. It is also very absorbent and great for keeping babies warm when it is cold and cool when it is warm. Bamboo is a grass and it grows quickly without the need for pesticides and water-making it a more eco friendly alternative to conventional cotton. It is also great for reducing environmental damage including soil erosion and global warming.

Bamboo clothing that may help sufferers of eczema:

As rough clothing, chemicals, infection, being too warm and damp can all be triggers of atopic eczema, organic cotton and bamboo clothing are both thought to help. Bamboo is very soft with sweat-wicking, thermo-regulating and anti-bacterial properties, helping to reduce a number of the triggers of eczema. Organic cotton is also cool to wear and allows the skin to 'breathe'. Both bamboo and organic cotton clothes are free of chemical residues. The National Eczema Society provides a fact sheet with details of stockists of organic cotton, silk and bamboo clothing that may help sufferers of eczema.

Design Features

They want your Bamboo baBy and Bamboo Kids clothes to last as long as possible so they try to design them to fit well, be comfortable and to add design features to make them last for longer.
All their jeans, trousers and skirts have adjustable waistbands.
Their dungarees and pinafore dresses have 3 sets of poppers on the straps so they can be adjusted as your little one grows taller.
Their hooded tops are fully reversible so if one side gets grubby you can just turn them inside out!
Some of their shirts, jeans and trousers have poppers inside the legs or buttons on the sleeves so they can be made into three-quarter length.

And because bamboo fabric is soooo soft, hopefully you'll never hear your little one complaining that anything is itchy!

SORRY, THIS CATALOGUE IS NO LONGER AVAILABLE
Front Cover Images of Bamboo baBy Catalogue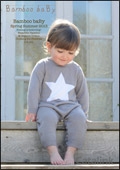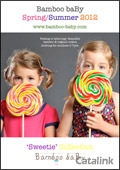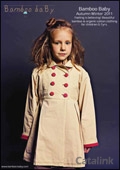 VIEW ARCHIVED CATALOGUES