BARRACUDAS ACTIVITY CAMPS BROCHURE
This is our 15th year of providing the most popular day camps in the UK. Since Barracudas first started in 1992 we have seen many changes, and have grown from two very small camps to 26 exciting locations.

However, certain core values have remained constant. We have always sought the opinions of parents, which means that your views genuinely shape the services we offer. We invest hugely in staff training, with time, energy and expertise to ensure our staff fully understand, and are committed to outstanding customer service. Recognition of this good work has seen us receive the "Investors in People" award.

We continuously work to provide you with a professional service that values innovation and fun at its core!

Non–Residential Activity Day Camps for children aged 4.5 – 16 years in the following areas: Ascot, Barnet, Bedford, Bishops Stortford, Brentwood, Bromley, Chelmsford, Chislehurst, Cobham, Corydon Trinity, Hemel Hempstead, Farnham, Hertford, High Wycombe, Horsham, Huntingdon, Kim Bolton, Hutton, Northwood, Norwich, Sevenoaks, Twickenham, Welwyn, Upminster, Wokingham, Woodford.
SORRY, THIS BROCHURE IS NO LONGER AVAILABLE THROUGH THIS WEBSITE.
The Visual History of Barracudas Activity Camps Brochure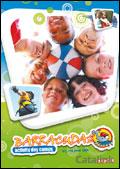 12 March, 2008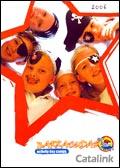 26 April, 2006