BELLE FRANCE - WALKING, CYCLING AND CANAL HOLIDAYS BROCHURE
Discover the real France with Belle France – self–guided walking and cycling tours that give you a taste of what this diverse and beautiful country has to offer.

There is surely no better way to experience France than by exploring its vineyards, woodlands and towns at your leisure. Walking or cycling is the perfect way to get acquainted with this spectacular country, enabling you to immerse yourself in its rich heritage and culture.

Much of the France lends itself to walking and cycling; many of the old railway lines have been converted into 'voies vertes' – green ways that are designed for touring the countryside by bike or on foot. In addition, numerous waymarked paths provide clear routes through lowlands, forests and mountainous regions, revealing the country's superb scenery.

For over 20 years Belle France has specialised in cycling and walking holidays in France. The formula is simple: easy going routes for the most part, meandering through scenic landscapes and allowing plenty of time for interesting diversions. At the end of each day, friendly, comfortable little hotels offer comfy beds, interesting wine lists and a choice of regional cuisine, included in the price of your holiday. It really is the most relaxing, hassle–free way to wake up to the real France.
SORRY, THIS BROCHURE IS NO LONGER AVAILABLE THROUGH THIS WEBSITE.
The Visual History of Belle France - Walking, Cycling and Canal Holidays Brochure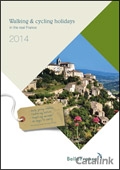 28 November, 2013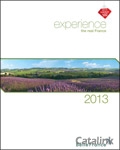 08 January, 2013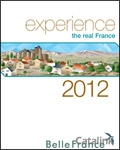 04 January, 2012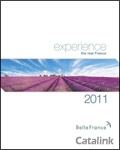 24 March, 2011