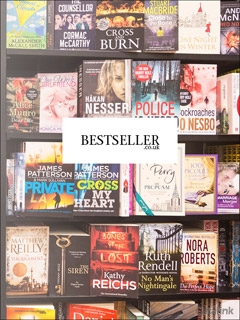 BESTSELLER - BOOKS NEWSLETTER
To sign up to the Bestseller - Books Newsletter, simply click the Request Newsletter button below and you will receive amazing special offers, discounts and access to secret sales.
Request Newsletter
Easily Find Best Selling Books, Games & More!
At Bestseller you can easily find every best-selling book, DVD, CD and video game this century. Sign up to their newsletter today to explore all they have to offer!
If you're looking for a new read, this is the best place to find the most popular options. Whatever genre you're into, you can find to lose yourself in.
Perhaps you're more of a movie watcher than book reader? Bestseller also offers up all the most popular films of the year, so you can watch all the must-sees.
Sign up to the Bestseller newsletter today to receive member-only updates and to help find your next big read!