CADOGAN HOLIDAYS KINGDOM OF MOROCCO BROCHURE
Cadogan Holidays Kingdom of Morocco

For more than 30 years we have been sending holidaymakers to Morocco and we have earned the reputation of being a true specialist to this fascinating and enchanting country. To help you find inspiration we have hand picked some of the best hotels and riads in the most popular parts of Morocco and can arrange such exciting extras as balloon trips over the desert, trekking in the Atlas Mountains, a night under the stars in the Sahara or private tours with an expert guide.

During our long relationship with Morocco we have made countless friends. Indeed our sister company, Travel Link, based in Marrakech, helps us organise your holiday and will look after you when you are there.

Over the years our commitment to customer service and quality have frequently been recognised by the travel industry and we have been given many awards testifying to the care and attention we give to our guests. We believe it is important to ensure your holiday fits with your individual preferences so every detail is tailored to your requirements ensuring your holiday experience meets or exceeds your expectations.

As one of the oldest and most financially stable tour operators in the UK, we are justifiably proud of our heritage. Our parent company, the prestigious Bland Group was founded in 1810 and we are as committed to providing the ultimate in luxury holidays today as they were then.

All our arrangements include travel by scheduled airline from various UK departure points with private transfers and stays of any duration. We can also arrange charter or no frills flights if you prefer.

SORRY, THIS BROCHURE IS NO LONGER AVAILABLE THROUGH THIS WEBSITE.
The Visual History of Cadogan Holidays Kingdom of Morocco Brochure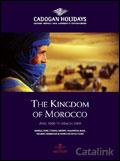 25 April, 2008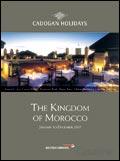 05 February, 2007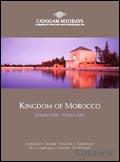 12 July, 2006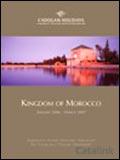 11 July, 2006