CAPE VERDE TRAVEL BROCHURE
Unique Holidays Through the Cape Verde Islands
If you're looking for a holiday that is unlike any other, Cape Verde Travel has what you're looking for. Order a free copy of their brochure today to explore extraordinary escorted group and individual tours!
Home to some of the most idyllic beaches, crystal clear water; this almost undiscovered location ensures you can enjoy stunning beaches, authentic culture and unspoilt natural views away from tourist crowds.
Choose something a little different this year - Cape Verdes escorted tours are perfect for everyone. Whether you're looking to explore alone or want to meet new, like-minded people, you can plan the perfect trip with them.
With six incredible islands to explore, there really is something made for everyone's needs. Whether you're looking for a bit of culture, a relaxing day on the beach or adventure-filled walks, their experts will help you plan an unforgettable holiday.
Order a free copy of the Cape Verde Travel brochure today to explore escorted tours throughout the six beautiful islands of Cape Verde!
SORRY, THIS BROCHURE IS NO LONGER AVAILABLE THROUGH THIS WEBSITE.
The Visual History of Cape Verde Travel Brochure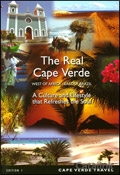 30 January, 2020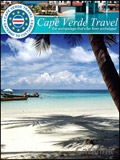 18 February, 2019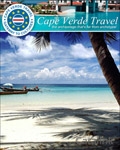 09 February, 2015