CRYSTAL LAKES AND MOUNTAINS BROCHURE
The biggest selection of holidays to the most beautiful regions of Europe and North America, by lakes, mountains, fiords, beach or in a city. Look at traditional, alpine resorts in Austria for fields of flowers, resorts in Norway for fjords and natural splendour, resorts in Italy for the beautiful lake region with its relaxed Mediterranean feel and magnificent cultural cities and resorts in Switzerland for alpine glaciers, glorious gardens and wonderful train excursions.

Try more usual destinations like resorts in Andorra for walking and duty free shopping, resorts in Croatia where we have coastal resorts and beaches, resorts in France for views of Mt Blanc and great family destinations, resorts in Slovenia for excellent value and the dramatic Adriatic coast, resorts in Spain for culture and history and finally in North America where we have resorts in Canada in the province of Quebec and in USA with glorious New England including Boston and Cape Cod. Our new destinations include Bavaria in Germany and Lake Balaton and Budapest in Hungary.

There is a range of diverse activites on offer. Superb gardens, parks, meadows of wild flowers and a great walking programme. Cosmopolitan cities awash with stunning architecture, museums, galleries and churches, music, opera, art, culture and even weddings. For families we have mountain activities and beaches. For the sporty we have golf, mountain biking, river rafting, trecking, fishing, horse riding, summer skiing, quad biking, paragliding, canoe tours and abseiling in our Activities section. To relax your body and mind, look at our spas and well being section. It is much more than Lakes and Mountains...
SORRY, THIS BROCHURE IS NO LONGER AVAILABLE THROUGH THIS WEBSITE.
The Visual History of Crystal Lakes and Mountains Brochure
23 September, 2008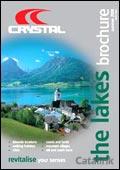 27 July, 2007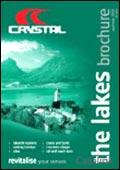 27 July, 2007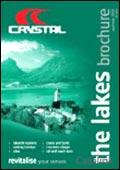 19 March, 2007