CTS HORIZONS CHINA TOURS BROCHURE
For over 70 years, we have been exploring unknown parts of China and endeavour to introduce our clients to places that truly reflect the country's heritage, culture and beauty. It is all part of our commitment to show you the best of China.
SORRY, THIS BROCHURE IS NO LONGER AVAILABLE THROUGH THIS WEBSITE.
The Visual History of CTS Horizons China Tours Brochure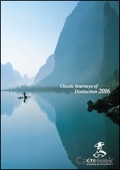 26 January, 2016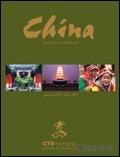 18 September, 2006