CULTURAL TOURS BROCHURE
Cultural Tours – from the Great Wall to Macchu Picchu...

Passion on travel is why they started their business 20 years ago. We at Cutlural Tours share an ideal with every traveller. Their passion has driven them to explore the world no matter how far away and how much sacrifice it took. In a time when travelling respresented a challenge, they reached remote places and acquired experience enabling them to realize the importance of good service.

Personal service is embedded in all their products. From the design stage of their brochure to your return home, the highest standard of personal care is what they aim at and finally deliver. You will be looked after by one of their experienced sales consultants from the moment you call to discuss your holiday. On arrival in your far away destination, you will be warmly welcomed by their equally dedicated local representives.

Perfecting the art of travel is their goal. They believe in our business and work earnestly to make your travel dream come true. They enjoy their work in looking after our clients and find great pleasure in having satisfied customers.

Dream of faraway lands which have been bestowed with a majestic history of thousands of years, a rich culture that will never be lost, spectacular sights that will remain in your thoughts forever and warm and friendly people who are waiting to welcome you and share their world with you. Cultural Tours will be honoured to make those dreams come reality. Join them and discover what they feel are some of the world's most beautiful and fascinating destinations!
SORRY, THIS BROCHURE IS NO LONGER AVAILABLE THROUGH THIS WEBSITE.
The Visual History of Cultural Tours Brochure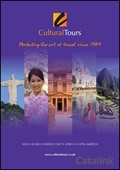 02 February, 2012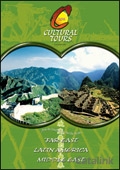 30 March, 2011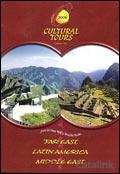 24 January, 2006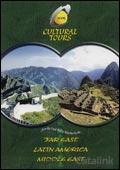 18 February, 2005