DAMART CATALOGUE
FREE delivery on your first order!
Damart is a leading retailer in the fashion market for the over 50 woman. Discover the quality, style and value for money that they have to offer when you request a catalogue today and enjoy FREE delivery! You'll love their collection of must-have ladies fashions and comfortable everyday wear. And with a wide range of sizes 8-28 including a choice of lengths, you'll find the fit to flatter your shape, leaving you looking and feeling fabulous!
Shop for the latest styles and wardrobe essentials plus:
World-renowned thermal range
Famous brand names
Lingerie, footwear and menswear
Choose from 3 easy ways to order, plus with a Damart Select Personal Account you can try before you buy, the spread the cost! They also offer an Express Delivery Service and Easy Returns for convenient and hassle-free home shopping experience.
Request your Damart catalogue today, and enter the code BD7-DGM at checkout for free delivery!
SORRY, THIS CATALOGUE IS NO LONGER AVAILABLE THROUGH THIS WEBSITE.
The Visual History of Damart Catalogue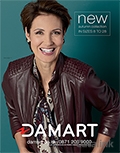 01 July, 2016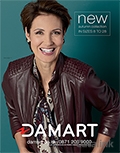 01 July, 2016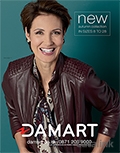 01 July, 2016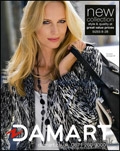 04 January, 2016