DARYL SHOWERS CATALOGUE
Daryl Showers – Your space... At Daryl we strive for natural perfection. All we create is perfectly adapted to deliver the ultimate showering experience, simply and beautifully. With Daryl you are showered in luxury. When you first touch a Daryl product you'll notice something different, it feels solid.That solidity, that strength, is an ideal pursued through everything we do.

Daryl was established over 37 years ago with the dedicated intent of providing the very best shower enclosures to the UK and beyond. Through a combination of hard work and a refusal to compromise, we have built a reputation as solid as every component of every product we manufacture.

Daryl provide quality shower solutions to enhance any bathroom, in a ranges of colours, sizes and styles. Our large shower enclosures are the crowning glory of the bigger bathroom, while more compact units provide high quality in the smallest of spaces. When there's no room for a separate shower door or enclosure, you can still have Daryl quality in the shape of our durable and stylish bath screens. Our multi–headed Hydra water delivery systems place exact control at your fingertips whenever you choose. Daryl caters for both traditional and modern designs, with a choice of styles and finishes to complement your bathroom décor.
SORRY, THIS CATALOGUE IS NO LONGER AVAILABLE THROUGH THIS WEBSITE.
The Visual History of Daryl Showers Catalogue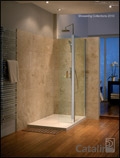 26 March, 2010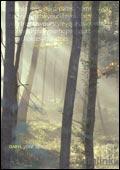 12 May, 2005