DOWNLIGHTS DIRECT - HOME LIGHTING NEWSLETTER
Experts in UK LED Lighting
Downlights (or down lights) are a modern and elegant lighting option which complement the décor of any room; recess mounted into the ceiling, they offer a discrete alternative to the traditional lamp shade or light fixture.
Downlights Direct offer a fantastic online selection of interior and exterior lighting and accessories. Whatever your style, wherever in your home and whether you want to do it yourself or you're buying for trade, this newsletter brings you essentials savings on contemporary lighting and the latest in news and advice.
Downlights Direct for your next lighting makeover
LED solutions - huge range of bulbs, LED drivers & strip lights
Elegant selection of ceiling lights & wall lights
Accessorise your lighting with switches, sockets & customisable extras
Shop big brands including Philips, Halers, Aurora & JCC
Sign up to the Dowlights Direct newsletter today for savings and tips on contemporary LED lighting.
SORRY, THIS NEWSLETTER IS NO LONGER AVAILABLE THROUGH THIS WEBSITE.
The Visual History of Downlights Direct - Home Lighting Newsletter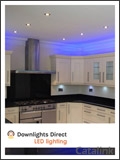 08 February, 2019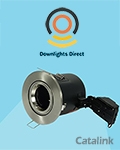 17 October, 2016