ENEWSLETTER
Your ultimate Ireland holiday
From charming coastal villages to spectacular natural wonders, taking to the road on the island of Ireland reveals surprise sat every turn. Ireland's houses, castles and gardens are also imbued with a real sense of 'livinghistory' and many of them offer something extra special, from summer festivals to archery. These are not just places to admire, they are places to enjoy and experience.
Sign up to the Tourism Ireland enewsletter, view our downloadable brochures, post, chat, tweet to us on our social media platforms and we'll help you with planning to make your Ireland holiday a special one.
Sign up for the latest deals, from across the Island of Ireland
Search by city, regions, accommodation, things to see and do and how to travel
Be privy to well-guarded, off the track accommodation, with natural, historic and cultural attractions along Ireland's Wild Atlantic Way coastal and Causeway Coastal routes
Quality guaranteed with approved accommodation through Tourism Ireland's Industry partners across the Island of Ireland
Sign up to the Tourism Ireland eNewsletter or view the free guide now.
Please note by using this page you agree to receive Tourism Ireland marketing information by email
SORRY, THIS BROCHURE IS NO LONGER AVAILABLE
Front Cover Images of eNewsletter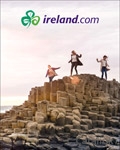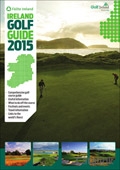 VIEW ARCHIVED BROCHURES