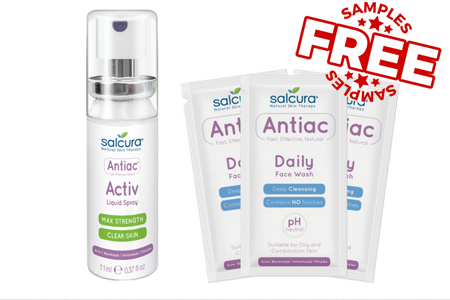 Like
Added On: 2021-11-26 23:54:05
Share On Facebook
Share On Twitter
Report Expired Offer
Acne Sample Pack
Test the award-winning Antiac Activ Liquid Spray & Daily Face Wash now with the unique Sample Pack from Salcura!
Their Spray is designed to deeply cleanse and soothe severe acne irritation, whilst the Face Wash can be used for daily maintenance of oily, acne-prone skin.
Please do take note, that although the Samples are brilliant to test the products on your skin, in order for the skin to enjoy the full benefits of our products, we recommend using them for at least one Skin-Cycle (28 Days). Please also consider our Full Sized Bundle Pack Offer with our 30 Day Money Back Guarantee!