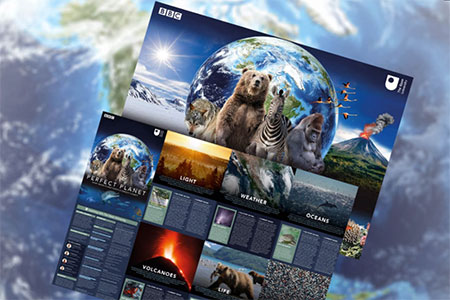 Like
Added On: 2021-02-15 02:32:32
Share On Facebook
Share On Twitter
Report Expired Offer
Discover how different forces work together to keep our planet perfectly balanced with The Open University's FREE 'Perfect Planet' poster. Narrated by Sir David Attenborough, A Perfect Planet is an awe-inspiring BBC television series exploring the Earth's power and fragility.
You can watch the TV series on BBC One From 3rd January 2021 and BBC iPlayer.
A Perfect Planet explains how the living planet operates. The first four programmes will show how the forces of nature - weather, ocean currents, solar energy and volcanoes - drive, shape and support Earth's great diversity of life. In doing so, it will reveal how animals are perfectly adapted to whatever the environment throws at them. The final episode in the series looks at the dramatic impact of the world's newest force of nature: humans - and what can be done to restore our planet's perfect balance.
Due to the current Covid-19 situation, there might be a delay.
Click the link below and complete the order form to receive your free poster.