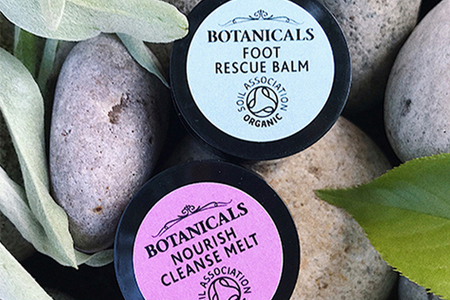 Like
Added On: 2021-11-30 03:18:59
Share On Facebook
Share On Twitter
Report Expired Offer
'Try-me' Duo Pack
The duo pack includes a voucher for 20% off the full size.
Botanicals Foot Rescue Balm won Best Organic Bodycare Product in the prestigious 'Natural & Organic Awards'. And our Nourish Cleansing Melt won silver in the 'FreeFrom' face care category. We are particularly proud because Botanicals achieved the overall Award for 'Best Brand'.
The 'try-me' duo contains a 5ml pot of each product, which should last for a week or more.