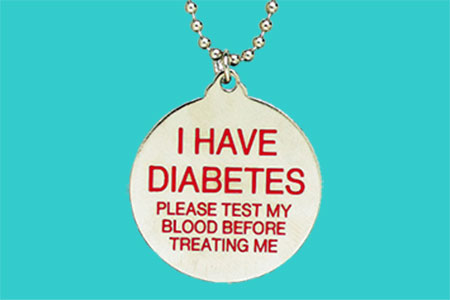 Like
Share On Facebook
Share On Twitter
Report Expired Offer
Diabetic Awareness is Essential
Having Diabetes, both Type 2 Diabetes and Type 1 Diabetes, can cause serious health complications if a person is taken ill.
Wearing this informative Diabetes Awareness Necklace will alert anyone caring for you, for example, in the event of an accident.
Get your FREE diabetes awareness necklace and FREE information pack now!