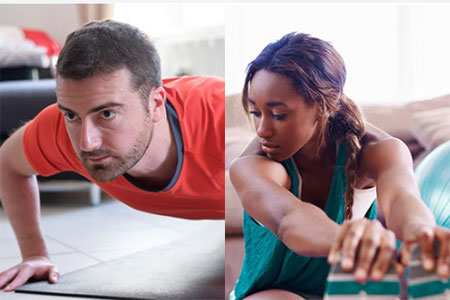 Like
Added On: 2021-02-23 02:09:34
Share On Facebook
Share On Twitter
Report Expired Offer
Keep Fit, Keep Healthy
There are exercises to tone your abs, raise your heart rate and tone your upper arms. You will also find workouts suitable for new mums, such as postnatal yoga, or health problems, such as pilates for back pain.
Have some keep fit fun and get your body moving with the "Wake up! Workout, Vinyasa flow yoga and even Belly Dancing for beginners.
For the above keep fit exercises and more free exercise ideas, check out our other popular free exercise programmes from the NHS such as the Couch to 5K running plan for beginners, Strength and Flex podcasts and the 10-minute workout series. All Keep Fit exercise videos and podcasts are free from the NHS Fitness Studio.