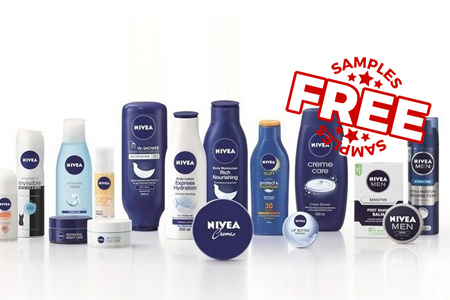 Like
Added On: 2021-11-26 23:51:25
Share On Facebook
Share On Twitter
Report Expired Offer
Nivea Skin Care - Free Samples
To receive your free samples, scroll down to the foot of the landing page to sign up for MyNivea.
Registering will get you all the latest highlights, care tips, inspirations and offers
You will also receive exclusive free product samples especially chosen for you
Here are the sign up conditions
Yes, I would like to receive exclusive content from myNIVEA. When I register to myNIVEA, I will receive personalized content based on my interests and activities (e.g. the regular newsletter, samples, discounts, vouchers, information on new products and competitions) to my provided contact details (e.g. email, address, telephone number). I can also receive this content via online advertising including social media (e.g. by linking my contact details with Facebook).
I can change the contact details/contact channels at any time within my profile. The information I provide as well as my (previous) click, email opening, buying and surfing behaviour will be used for personalization of the content.
I can withdraw this consent at any time with future effect. Further information can be found in our Privacy Policy.