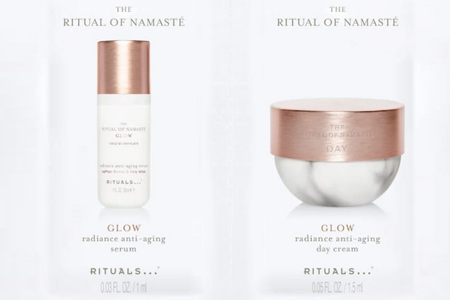 Like
Share On Facebook
Share On Twitter
Report Expired Offer
Anti-Ageing Day Cream & Serum
Get your glow on with our anti-aging day cream and serum sample from The Ritual of Namaste.
Rituals Cosmetics is giving away free body cream samples. It is not the first time we have The Rituals samples posted on our website, so if you have missed your chance previously, now is a good time to get your free samples of the nourishing body cream from The Rituals.
To get your free sample, simply follow the link, as usual, tap the 'get this offer' button and fill out the form. You will receive The Ritual of Namaste sample.