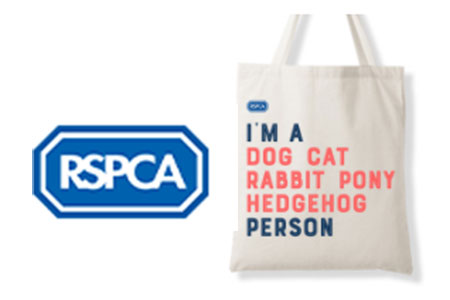 Like
Share On Facebook
Share On Twitter
Report Expired Offer
RSPCA - The largest animal welfare charity in the UK
Claim your free tote bag now! Please note - by entering your telephone number you are consenting to the RSPCA calling you to get your postal address so they can post the tote bag to you.
The RSPCA promise to respect your privacy and manage your data in accordance with data protection law. You can find more information about how the RSPCA use your data at https://rspca.org.uk/utilities/privacy.
Your support will help rescue animals today and ensure that the RSPCA are there for all animals all year round. They promise to keep in touch by sharing their rescue stories, with news of the work they do, campaigning and appeals.
Every year thousands of animals suffer from neglect, cruelty and abuse. With your help, the RSPCA can end their misery. The RSPCA rely on voluntary fundraising and donations to carry out their vital work.