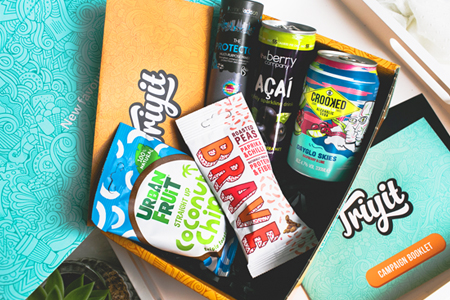 Like
Added On: 2021-11-26 23:47:03
Share On Facebook
Share On Twitter
Report Expired Offer
Try Free Products with Triyit Boxes
Join the club - Sign up and create a profile that helps Triyit get to know you a little. Membership won't ever cost you a penny, and your profile info will help them tailor new product experiences around your likes & needs.
Try new products - When a new campaign comes along that matches your profile, Triyit will activate your membership and you'll get a Triyit box, packed with full size products, delivered to your home for free!
Share your thoughts - Your opinion matters! Once you've tried the products, take a moment to give some honest feedback. When complete, you'll instantly become eligible to receive more boxes, with more products.