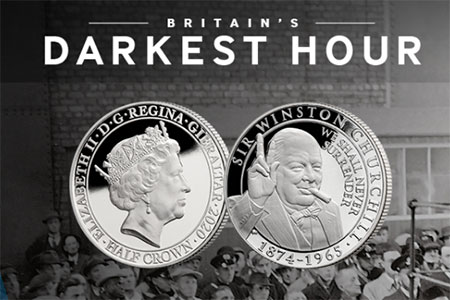 Like
Share On Facebook
Share On Twitter
Report Expired Offer
Claim your FREE Official strike Imperial War Museums - We Shall Never Surrender - Coin
Struck to a collectors quality finish, this coin features a depiction of Sir Winston Churchill displaying his famous "V for Victory" gesture, encircled with his renowned phrase, "We Shall Never Surrender". The obverse features the portrait of Her Majesty, Queen Elizabeth II by Raphael Maklouf.
Free commemorative coin struck as an everlasting tribute to Sir Winston Churchill
In official partnership with the Imperial War Museum
Exclusively from The London Mint Office - satisfaction guaranteed
Risk free purchase protected by a 14 day no-quibble guarantee. YOU HAVE NO FURTHER OBLIGATION after receiving this commemorative coin.
Please note only one coin per household.