GEMINI FASHION NEWSLETTER
Multi-award Winning Luxury British Fashion
Gemini Woman aim to be a source of fashion inspiration for you. Helping you understand how to wear current trends no matter your style or body shape. Order a copy of their newsletter today to explore their range!
With everything from beautifully designed dresses, flattering tunics and fitted trousers to stunning scarves, statement jewellery and so much more, you're sure to find something you love.
Their lookbooks can help you piece together your outfits - from summers looks and holiday outfits to print inspiration and more.
Whether you're looking to treat yourself to some new essentials, fancy yourself a new handbag or need an outfit for a special occasion, you won't be disappointed with what they have to offer.
Sign up to the Gemini Woman newsletter to discover their must-have collections that you're sure to love!
SORRY, THIS NEWSLETTER IS NO LONGER AVAILABLE
Front Cover Images of Gemini Fashion Newsletter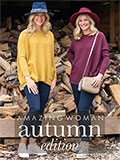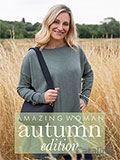 VIEW ARCHIVED NEWSLETTERS