GEODYSSEY ECUADOR AND GALAPAGOS BROCHURE
This brochure on Ecuador & the Galapagos Islands is part of our growing series of in–depth travel brochures for selected countries in Latin America and the Caribbean.

Geodyssey decided that they would add new destinations, but slowly: only offering their in–depth travel service after they have carried out a great deal of research and experienced for themselves what works best in that country.

This is not just a matter of sending someone with a clipboard on a whistle–stop tour of every hotel, or recruiting staff who once back–packed through the country in their gap year. It means building up an understanding from detailed research on the country itself and several lengthy initial visits backed by regular follow–ups.

It means discarding tourist 'products' that may be heavily promoted but which are in the end artificial, and searching out opportunities for authentic experiences that are genuinely memorable, rewarding and 'real'.

So Geodyssey add new destinations slowly, building up their knowledge and understanding, and working to expand each country's potential for our customers, while staying comfortably within its limitations.

They try to offer everything that is best about a country. Each is unique – what is best about one country is different from what is best about another, or anywhere else. What they offer for each country is tailored and unique to that country – they do not operate to a formula that applies everywhere.

SORRY, THIS BROCHURE IS NO LONGER AVAILABLE THROUGH THIS WEBSITE.
The Visual History of Geodyssey Ecuador and Galapagos Brochure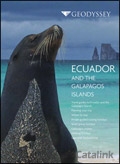 19 February, 2013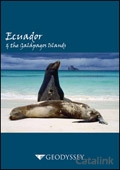 31 March, 2011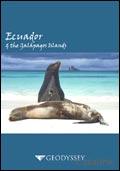 24 April, 2006