GREEN SHREDDER GARDEN CARE PRODUCTS CATALOGUE
Specialists in garden care products & green waste recycling
Green Shredder are THE experienced company when it comes to green waste recycling and composting.
Their composting bins will help you get the most from your garden, ensuring your flowers and plants grow to their fullest and healthiest. And with a huge range of garden accessories and tools such as log splitters, hedge trimmers and water butts, Green Shredder helps cater for all gardeners and gardens.
All our products are devoted to the recycling of organic waste and we stock everything you need to set up a complete recycling system of your own. Whether your garden is big or small, we have the things you need to get you started on the job of making your waste work for you. Our products include Shredder chippers, slim line water tanks, hedge cutting platforms, composters and much more.
Order the Green Shredder catalogue now for regular garden tips, advice and exclusive offers!
SORRY, THIS CATALOGUE IS NO LONGER AVAILABLE THROUGH THIS WEBSITE.
The Visual History of Green Shredder Garden Care Products Catalogue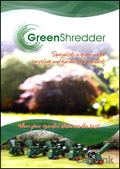 23 February, 2016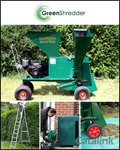 11 January, 2016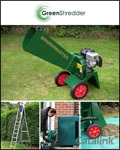 21 December, 2015