HARD TO FIND GIFTS CATALOGUE
Fussy friend? Choosy child? Particular parent? If you know someone who's really hard to buy for, consider your problem solved! Hard to Find Gifts has great gift ideas for every age and taste, from traditional gifts to modern gadgets.

It really is an A to Z of innovative gift ideas – from an Art Deco Radio with CD Player, to a Boat in a Bottle, a Calorie Counting Jump Rope and so on… although we can't promise you'll find a Z!

And with Buy Now Pay Later terms available, Christmas could be easier than ever this year!
SORRY, THIS CATALOGUE IS NO LONGER AVAILABLE THROUGH THIS WEBSITE.
The Visual History of Hard To Find Gifts Catalogue
31 August, 2004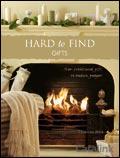 31 August, 2004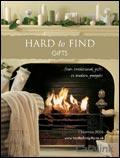 16 August, 2004