HEARING & MOBILITY - GUIDE TO STAIRLIFTS CATALOGUE
The 2017 consumer guide to Stairlifts is a comprehensive and easy to understand guide which outlines almost everything you might need to know about installing a stairlift in your home today.
Buying a stairlift can be a confusing process, but with the consumer guide you will not only be armed with the knowledge of what features you might like but also which model you might require through it's easy to view side by side brand comparisons.
To give you a flavour of the guide, here are the chapter titles:
Transform your everyday life
Clever & easy to install
Choosing a stairlift
Staircase categories
Platform or turn the corner
Sit, stand or perch
Outdoor stairlifts
Anatomy of a stairlift
Buying and installing
Brand by brand guide
Using your stairlift
Maintenance
Your local dealer
When going upstairs has become difficult or impossible for you or a loved one, a stairlift is a truly invaluable aid which will greatly help your safety and quality of life.
Start the process of getting yours by clicking on the green request printed catalogue above and Hearing & Mobility will post it out to you for free! Don't buy a stairlift until you have read this invaluable guide first!
You can request further help with your stairlift from Hearing & Mobility by clicking on the link above and requesting a call back.
SORRY, THIS CATALOGUE IS NO LONGER AVAILABLE THROUGH THIS WEBSITE.
The Visual History of Hearing & Mobility - Guide to Stairlifts Catalogue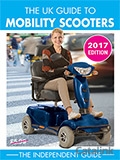 16 January, 2017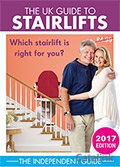 16 January, 2017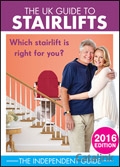 09 February, 2016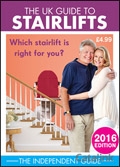 04 February, 2016