HEARING & MOBILITY - HEARING AIDS CATALOGUE
The 2017 Consumer's Guide to Hearing Aids is an invaluable and easy to understand resource which provides a great overlook of the current hearing aid market.
Available for free by clicking on the request button above, this guide will help you to become informed on all aspects of the latest digital hearing aids.
Providing you with a great overview on everything you will need to know about hearing aids, the guide details everything from the common signs of hearing loss to showing you side by side comparisons of models available at every level from basic to premium.
To help you get a feel for the guide, here are the chapter titles:
What to expect from your hearing aids
F.A.Q.s about hearing aids
Hearing aid shell styles
Digital hearing aids
Entry level comparisons
Why fit & go models delight wearers
Why do you hear better with two ears?
Basic level comparisons
Wireless means easy listening
Advanced level comparisons
There's an app for that hearing aid
Invisible hearing aid comparisons
Premium Level comparisons
Hearing aid battery basics
Do you hear but not understand?
Get in the clarity loop with T-Coils
How custom hearing aids are made
Definitions of hearing aid terms
By reading this guide you will quickly understand what features you might require, what level of hearing aid you might need and most importantly why you might need a hearing aid in the first place.
Don't try to cope with hearing loss any further, request your free guide today by clicking on the green 'request printed catalogue' above and follow the onscreen instructions.
If you are interested in helping your hearing further you can also click the link above to request a free hearing test through the Hearing & Mobility website.
SORRY, THIS CATALOGUE IS NO LONGER AVAILABLE THROUGH THIS WEBSITE.
The Visual History of Hearing & Mobility - Hearing Aids Catalogue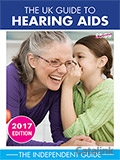 16 January, 2017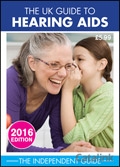 04 February, 2016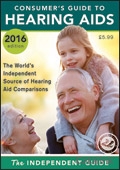 27 January, 2016