HOLIDAYS IN FRANCE - LAGRANGE BROCHURE
Lagrange Holidays are delighted to present you the new brochure for holidays to France in 2019. Whether you are hoping to explore chateaux and picturesque villages, enjoy a breath of fresh air in the Alps or simply soak up the sun on a sandy beach, this brochure has something to suit you.
To help you find the right destination and accommodation for your stay, the new Lagrange France 2019 brochure features carefully selected self-catering apartments, holiday houses and modern villas with private pools across France's coasts, countryside, cities and mountains.
What's new? - This year, Lagrange have expanded their programme introducing new accommodation from various French destinations: Les Sables Vignier in Ile d'Oleron p.10 (Atlantic Coast), Les Jardins de Neptune in Saint-Cyprien p.20 (Languedoc), Les Perles de Saint-Tropez in Port Grimaud p.27 (Côte d'Azur) and Les Mazets in Arles p.31 (Provence).
Order your copy of the Lagrange Holidays - France Brochure now!
SORRY, THIS BROCHURE IS NO LONGER AVAILABLE THROUGH THIS WEBSITE.
The Visual History of Holidays in France - Lagrange Brochure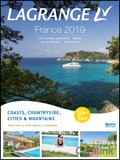 08 January, 2019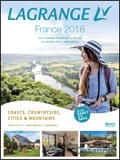 08 November, 2017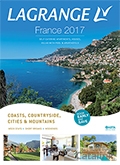 08 December, 2016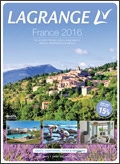 18 November, 2015