IBIKE INSURANCE
As every biker will know, bike insurance has never been cheap. It seems that no matter how low the intereest rates go, bike insurance always seems to stick at that "certain rate". There are deals to be done, however, and there has never been a better time to shop around.

With so many new riders taking to the roads to save on fuel (and time!) there is an increasing number of brokers and insurance companies vying for your business. iBike insurance are delighted to bring you a selection of some of the best bike insurance products and information on the market today. Take a look – even if it is just to convince yourself that you have already made the right choice!
SORRY, THIS NEWSLETTER IS NO LONGER AVAILABLE THROUGH THIS WEBSITE.
The Visual History of iBike Insurance Newsletter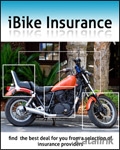 30 March, 2011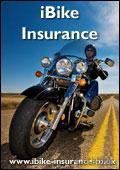 22 September, 2009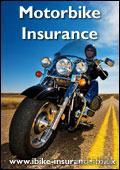 06 August, 2009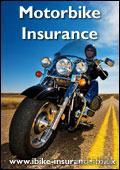 06 August, 2009