INDIGENOUS INTERIORS CATALOGUE
Beautiful Natural Flooring, Bathrooms, Furniture &amp Accessories
Indigenous Interiors bring you gorgeous, natural home ware to create a wow factor in your home. Order their catalogue today to discover their range of stunning natural flooring, unique bathroom pieces and hand crafted furniture and accessories.
Introduce something a little bit different to your home and add some hand crafted wooden, stone or china accessories to create a talking point.
Indigenous Interiors provide eye-catching unique pieces of furniture, perfect for your home!
Order the Indigenous Interiors catalogue to discover their beautiful range of:
Natural stone flooring, including limestone, slate and marble
Hand crafted natural engineered oak flooring
Gorgeously unique baths and basins
High quality cladding and mosaics
Breath-taking beautiful, one-off pieces of furniture
Indigenous supply natural and handmade products with distinctive texture and form. Offering varieties of natural flooring in limestone, wood, slate and marble, alongside fabulous bathroom pieces and truly one-off items of furniture to add something very special to your home.
Order the Indigenous Interiors catalogue today for handmade high quality natural flooring, bathrooms and interiors.
SORRY, THIS CATALOGUE IS NO LONGER AVAILABLE THROUGH THIS WEBSITE.
The Visual History of Indigenous Interiors Catalogue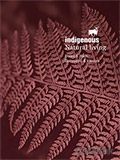 18 January, 2017