INNERTALK CATALOGUE
InnerTalk (part of Vitalia Health) has become one of the UK's leading providers of Alternative Healthcare technology solutions.

TRAINING THE MIND TO ENHANCE YOUR LIFE...

Created by Dr Eldon Taylor, PhD, the world's leading authority on subliminal technology and the author of several best–selling books on the subject including Choices & Illusions, currently in the New York Times Best Seller List for self–help. InnerTalk is a modern innovation designed to enhance every aspect of your life, including relationships, weight loss, self esteem, stress through to mind, body spirit. Use this unique range of CDs to train your mind to think positively, achieve personal goals, kick a habit, enhance your prospects… the list of outcomes is endless! Simply play in the car, at home, or whilst you sleep and make that change to your life!

Our brains work subconsciously for 99% of the time and it is by changing this deep–rooted subconscious thinking that we are able to make positive changes to our lives. InnerTalk CDs contain short, simple phrases ('affirmations') concealed within the gentle sounds of music or nature that actually target your subconscious and alter your thought pattern. The affirmations are concealed in the audio illusion in order to bypass the conscious mind and help you change your self–limiting beliefs.

InnerTalk boasts over 200 titles with topics spanning body image, health and well–being, addictions, learning and personal success. Suitable for adults and children, it is the UK's best–selling range of self–help CDs, with three special titles available free of charge as part of the InnerTalk charitable programme. The ultimate Subliminal cd.
SORRY, THIS CATALOGUE IS NO LONGER AVAILABLE THROUGH THIS WEBSITE.
The Visual History of InnerTalk Catalogue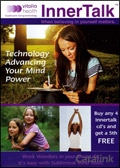 02 September, 2010

11 August, 2010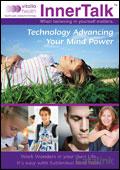 07 October, 2008