INTOURIST - RUSSIA, UKRAINE AND THE BALTIC BROCHURE
We have been opening the gates to travellers wanting to experience the enigmatic spirit of Russia, Ukraine and the Baltic. Not your typical package holiday destination, these countries conjure up images of mystery, romance and wilderness, but also culture, elegance and poetry that combined together cannot fail but cast a mesmerising spell over all who go there.

Old perceptions die hard though. Decades of being cut off from the Western world and a period of rapid transformation have left people with misguided impressions of what the area is now like in reality. We have put this brochure together with great care to show you the huge range of what Russia and beyond has to offer today's traveller.

We are a young, dynamic team passionate about Russia and her neighbours, dedicated to giving you the best possible trip. With the benefit of the old Intourist brand and extensive network of offices, hotels and suppliers we are proud of our unrivalled know–how and ability to provide you with the most reliable, up–to–date, specialist knowledge available anywhere on the market.
SORRY, THIS BROCHURE IS NO LONGER AVAILABLE THROUGH THIS WEBSITE.
The Visual History of Intourist - Russia, Ukraine and the Baltic Brochure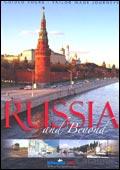 20 October, 2006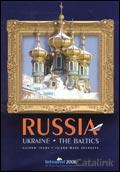 07 March, 2006